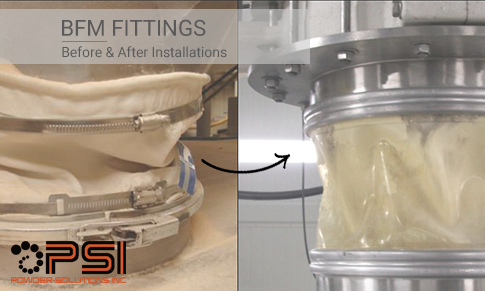 BFM fittings – Before & After Installations
As we've showcased before, by providing the food, dairy, chemical, wood and infant formula industries with BFM fittings for over a decade, we've acquired many examples of processing system examples both before and after installing BFM fittings. Many times, the before photos highlight what many of our customers experience first hand; ill fitting socks, product leakage, inconsistent installations, and unsanitary situations.
These before and after examples are so valuable to our existing or new customers. They're able to show innovative ways BFM's can be modified & utilized for optimized processing efforts.
If your facility looks like these before photos, please fill out the form below. We'd be happy to help your system look like the after photos! We will contact you within 24 hours to help find the correct spigot diameter and sleeve length and diameter.