Standard Butterfly Valves
Standard butterfly valves are used in applications for isolating or regulating air and product flow. At Powder Process-Solutions, we will use our knowledge of your product and process requirements to select the right butterfly valve design for the application.
We partner with leading butterfly valve manufacturers to assure competitive pricing and responsive service.

Options
Stainless steel and cast iron construction
Wafer and lug style
Specialized finishes and coatings
Several valve seat elastomers
Inflatable valve seat
Pneumatic and electric actuators. Modulating actuators
Indicating beacons with position sensors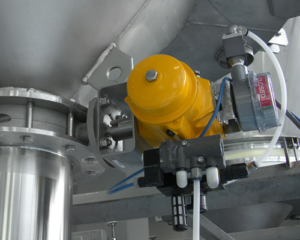 Demountable Butterfly Valves
Demountable butterfly valves can be fully disassembled for cleaning and maintenance without the use of tools. The design allows for quick removal of the split housing, blade, rubber seat and shaft seals from the actuator and clamp assembly. Powder Process-Solutions demountable butterfly valves are suitable for use in sanitary applications that require frequent cleaning and contamination free product changeovers.
If you're interested in getting more information on how Powder Process-Solutions can assist you with your powder processing needs, please contact us today.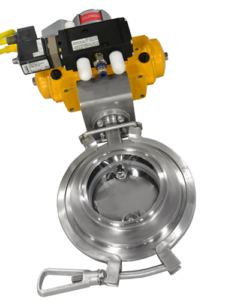 Do you process food, dairy or nutritional powders? Connect with us!