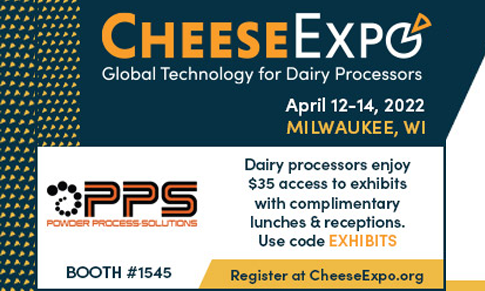 CheeseExpo 2022 – Come Visit PPS!
Join Powder Process-Solutions at the world's largest cheese and whey processing expo, CheeseExpo 2022! Next month, the in-person event takes place April 13th-14th at the Wisconsin Center in Milwaukee. A gathering of over 4,000 cheese industry leaders, suppliers, and marketers will gather to share information about the latest in cheese technology, new products, whey opportunities, product safety, marketing and additional issues affecting our industry. By registering with our link here, our valuable customers can save $35 of attendee registration!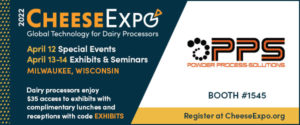 Powder Process-Solutions will be exhibiting in booth #1545. As the leading supplier of custom dry powder handling process and packing solutions, PPS handle's everything from raw ingredients to finished goods. In the industry, we're known because of our 50 years of experience; our customers benefit from our ability to design and execute systems from concept to completion.
For Cheese/Dairy processors attending the show, PPS will showcase our ability to handle a wide range of system and component solutions including (but not limited to):
Whey/permeate/lactose powder handling systems
Whey/permeate/ lactose packaging systems
Salt systems
Cheese curd valves & systems
Rotary valves & magnetic separators
Also featured in our booth will be our sister company, Powder-Solutions, Inc. PSI is the #1 US distributor of the BFM fitting flexible connector. The BFM fitting solves many problems seen in the cheese industry when it comes to loose fitting flexible connectors and lost product by replacing traditional boots held in by clamps with dust-tight, snap-in flexible connectors. The newly design Bulk Bag Loader helps many dairy processors innovate their Bulk Bag Filler applications.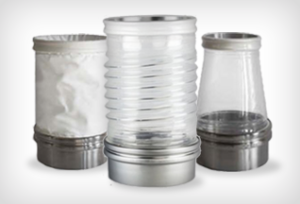 Our powder handling experts will be ready to meeting with new and existing customers alike to catch up and discuss any questions or projects where our expertise may be helpful.
You can expect to see a collection of cutting-edge cheesemaking equipment, business insight, and networking opportunities that CheeseExpo delivers. Your hosts, the Wisconsin Cheese Makers Association (WCMA) and the Center for Dairy Research (CDR), promise attendees and exhibitors alike an exciting event.
We look forward to seeing our customers there!
If you're interested in scheduling a meeting with us, please fill out the form below to schedule a time.