Powder Process-Solutions can supply and integrate filling and packaging lines as part of a complete powder handling process. By partnering with the most innovative filling companies in the world, we offer the best solution for maximum efficiency, accuracy, economy, safety, and ease of use. Coupled with our extensive knowledge of powder handling, we provide a turn-key solution. Bag filling systems can comply with food & dairy sanitation standards when optimum hygiene is required.
Powder Process-Solutions has vast experience in the design standards of the Food and Dairy Industry and is able to design supply and install systems including 25 kg bags, bulk bags, barrel and boxes, and cans along with palletizing systems. At PPS, we optimize your filling process by customizing the design to fit your application.

25kg Bag Filling
Semi-automated and fully automated 25kg bag filling lines are a common bag filling system in food and dairy powder processing facilities. There are one, two, or three module designs filling anywhere from 200-600 bags per hour providing high-volume, sanitary powder packaging solutions.  The dust-free design allows for a high level of accuracy, sanitation, and ease of use. Modular designs allow for flexibility and growth.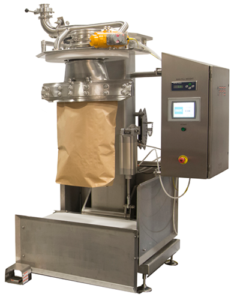 Bulk Bag Filling
Bulk bag fillers are an economical way to package a variety of powders. Our engineers are capable of fully integrating a bulk bag unloading system to meet your bulk bag filling needs.
PPS bulk bag fillers combine precision weighing capabilities with flexible designs to deliver a cost-effective, accurate, and sanitary solution. An inflatable bag seal ring secures itself around the bag during filling to prevent valuable product leakage. The option for a quick-acting butterfly valve serves as the powder shut-off while doubling as a reject valve during filling process.
Our bulk bag fillers combine precise weighing capabilities with flexible designs to deliver a cost-effective, accurate, and sanitary solution for your filling needs. Half- and full-frame options are available along with both manual and automated bulk bag filling operation.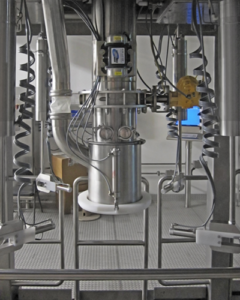 Barrel and Box Filling
Barrel and box fillers may be a good option for more rigid container filling. Our sanitary, compact designs allow for dust-free drum filling, with both manual and semi-automatic operations available. Barrel and box filling systems can comply with food & dairy sanitary standards including USDA Dairy acceptance.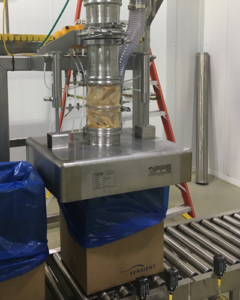 Can Filling
With process partner PLF International, a full range of container filling and ancillary equipment can be offered as an integrated solution to a Powder Process-Solutions' powder handling system.
PLF's range of volumetric and vacuum fillers is used to fill flexible and rigid containers with static or free-flowing powders. Designs are also offered in single head through to high speed fully automatic rotary machines.
At PPS, we are able to deliver a unique design which has no moving parts in contact with powder, allowing for rapid changeover of products and/or containers. Our can filling equipment also features an innovative head update for maximum accuracy with minimum giveaway.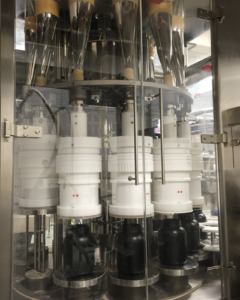 Pallet Handling
Powder Process-Solutions can provide warehouse pallet handling to integrate with our bulk bag filling or 25kg filling systems. Many variations are available to suit your system and warehouse requirements.
Options:
Pallet dispenser
Slip sheet dispenser
Pallet conveyors, chain & roller design
Stretch wrappers & top sheet dispensers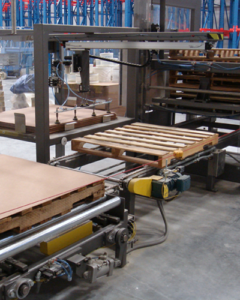 Powder handling is more than just putting components together. At PPS, we design custom, sanitary solutions for your valuable powder. Fill out your information to the right and we will contact you within one business day to discuss your powder processing needs.
Do you process food, dairy or nutritional powders? Connect with Us!