Powder Process-Solutions designs powder unloading equipment and systems suitable for food grade and USDA dairy grade applications. Our experienced engineers are able to provide standard options for simple installations, or custom designed powder solutions to suit your plant specifications. Custom designs provide the opportunity to tailor the equipment to your product and process qualifications, thus saving time and money in the long run.

PPS is able to provide new design or integrate to an existing system the following unloading equipment:
Material of construction can vary depending on customer preference and requirements, while the consistency of the units will not change. Many options are included or available to be added such as scale systems, sifters and lumpbreakers, conveying systems, dust collection systems, magnetic grates, and different design configurations. We utilize our 45 years of design expertise to provide you the best quality, most reliable standard, or custom designed piece of unloading equipment.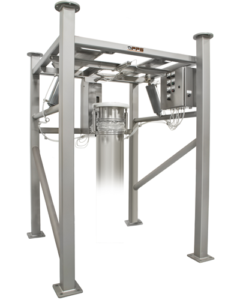 Do you process food, dairy or nutritional powders? Connect with us!