PPS offers a wide range of powder sampling systems that suit the most demanding quality assurance itineraries in food and dairy plants. Product samples are typically taken to check for process conformity, defects such as composition, and bacteriological contamination.
Rigorous quality assurance programs often involve detailed sampling regimens while other products may only require samples taken at random. The integrity of the product sampled is critical to providing a valid representation in order to minimize the potential for product contamination.

Vacuum Sampler
The vacuum sampler is ideal for systems that require multiple samples taken at multiple locations throughout the powder processing system. The vacuum sampler system allows programming of more complex sampling regimens to control the size and frequency of the samples, and is suited for batch or composite samples in a totally enclosed sealed environment.
Vacuum draws product from the process, and conveys it to a receiving vessel (up to 20′ away)
PLC/HMI allows for programming of more complex sampling specimens
The size of samples is chosen by the duration of the vacuum and "take" frequency
PLC/HMI allows programming of more complex sampling regimens
Purge between sample takes
Single, 2, and 3 port sample diverter option with independent port sample control
Automatic & manual sample take operation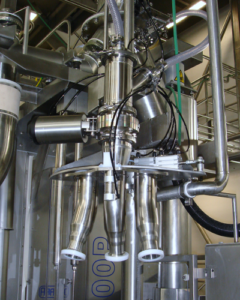 Auger Sampler
The auger sampler is most suitable for sampling powders and granules in gravity chutes and hoppers. A mini screw auger draws product from the product stream, while a variable speed controller and gearmotor allows for speed adjustment to control the product sample size.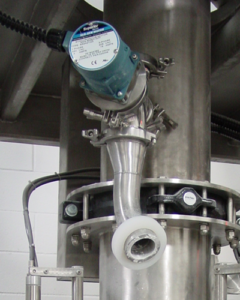 Plunger Sampler
The plunger sampler is most suitable for sampling free-flowing powders, granules, and flakes in gravity chutes and hoppers. With a plunger sampler, an air cylinder extends a plunger into the product stream, then retracts the plunger, trapping a fixed sample volume between plunger seals. Basic air solenoids control the plunger frequency and duration.
Our samplers are able to handle a wide range of containers — including bags, bottles, jars and large blow molded containers — as required to suit your testing and handling requirements.
Powder Process-Solutions offers solutions that will provide a sampling system to match your requirements.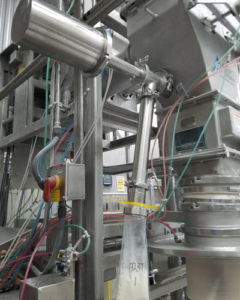 Do you process food, dairy or nutritional powders? Connect with us!