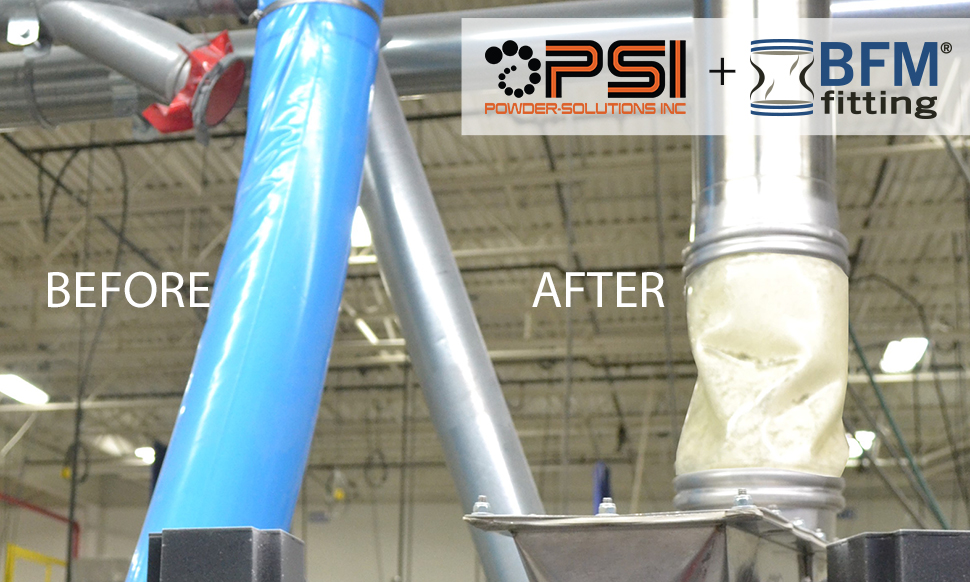 BFM fittings – Before & After
Over the years of being a BFM fitting distributor, we've been able to collect photos from all over the United States. Some of our customers have allowed us to track progress by capturing before & after photos to document their upgrades.
These photos allow for us to share ideas for simple, unique, and innovative ways to utilize the BFM fitting to upgrade your facility. Some customers believe that BFM fittings may not be a proper solution  for their facility or their particular application. But as you can see in the photos, BFM fittings are very versatile!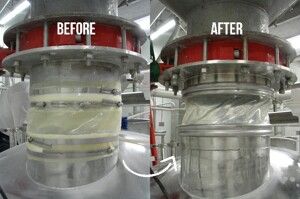 As usual, you'll notice a few things when looking at these before pictures:
Product is getting caught in the hose clamps, a huge sanitation risk
Loose hose clamps allow for product to leak, creating a dust hazard
Removal and installation would be a timely task
When the BFM fitting is installed, you can notice:
Crevice-free design eliminates sanitation concerns
No dust leakage, increasing safety precautions
Removal and installation become quick, seamless
If videos interest you, please take a look at the short video here.  We collected a few photos from recent installations where our customers were generous enough to share their progress, so we're happy to pull together a few additional examples.
Seeing these photos may spark some ideas for you, so as always, feel free call us at 877-236-3539 or fill out a form with any specific questions or ideas you may have.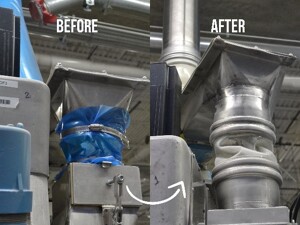 Do you have some photos of your installations that you'd be willing to share with us? Please email us at sales@powder-solutions.ckstaging.com and we'd love to see what you have!