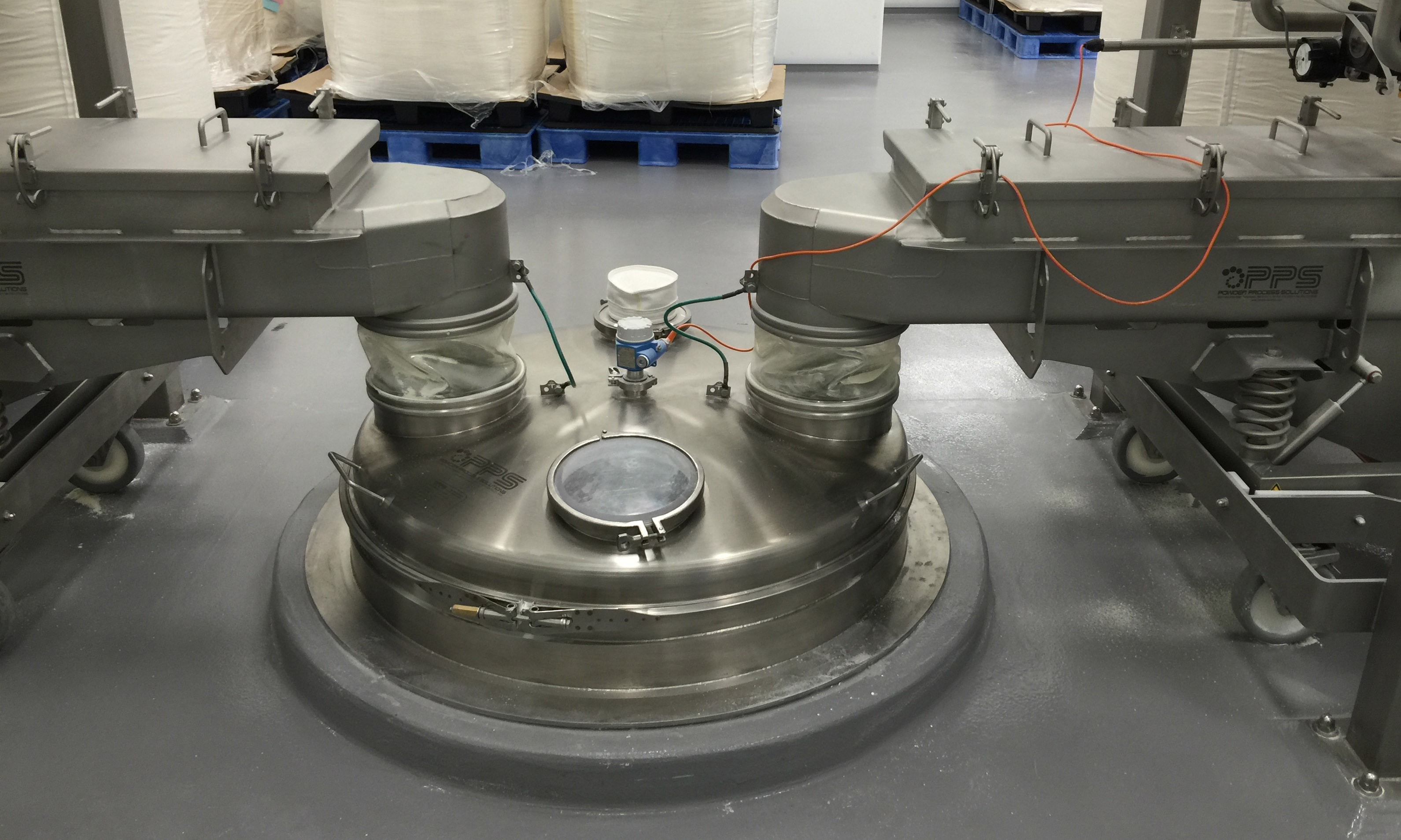 5 Advantages of Vibratory Conveyors
Vibratory conveyors are a gentle conveying option with minimal product degradation. This low maintenance, dust-free conveying choice for sanitary powder processing offers a variety of advantages for food, dairy, and nutritional powders.
Sanitary design meets USDA Dairy guidelines.An enclosed model protects dairy and food powders from cross-contamination and dust.
Easy to clean with no moving parts. Vibrating conveyors have easy to clean surfaces and require less maintenance than other types of mechanical conveyors, due to fewer moving parts.
Energy efficient, low-horsepower requirements.
Unlike slope models, vibrating conveyors do not require much horsepower to move materials. Less horsepower leads to energy efficiency and a reduction in operational costs.
Extremely quiet operation.
An added benefit of the low horsepower requirement is a quiet operation, often registering between 60 and 75 A-weighted decibels (dBA).
Heavy duty, maintenance-free design.
The heavy duty design allows for continuous operation, protecting against leaks and spillage that can lead to maintenance and downtime.
When to Use a Vibrating Conveyor: Applications & Industries
Vibrating conveyors have proven to be highly effective in numerous industries due to the number of processes that can be accomplished through movement.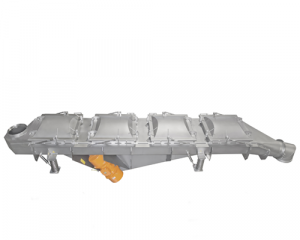 Vibrating conveyors can be mounted on isolation spring support bases or suspended by overhead cables. This component is suitable for use on fragile, agglomerated, and instantized powders or sanitary applications that require frequent cleaning with low maintenance operation.
Powder Process-Solutions offers vibrating conveyors for a wide range of operations. Some of the industries that benefit from vibrating conveyors are:
Food
Dairy
Infant Formula
RTE (Ready-to-eat)
Chemical
How to Select the Right Vibrating Conveyor
Choosing the perfect conveyor system for your business should be based on a number of factors including:
Type of material being handled
Available space
Product travel distance
Powder Process-Solutions will work with you to design a system that provides you with the most efficient, sanitary and quality process solution. Contact us today to get started!