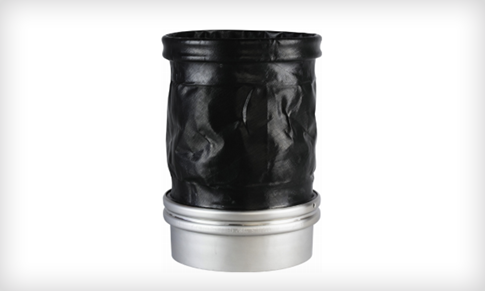 BFM® fitting Releases New Teflex NP Sleeve
PSI is pleased to announce the most recent addition to the BFM® fitting line of sanitary flexible connectors, the Teflex NP.  Teflex NP is a pure PTFE non-permeable connector with heat and chemical resistant properties. It can be used in a wide variety of applications, serving specifically beneficial for the chemical industry.
The Teflex NP is a stronger version of the standard Teflex flexible connector. The PTFE material is capable of running at higher temperatures; continuous operation at 572°F with a surge temperature of 600°F. Can be used on products across the full pH scale, meaning caustic and acid product will not affect the PTFE properties. It's designed to dissipate electrical charge, as well.
Teflex NP is another food grade compliant sleeve, including FDA CFR21 177.1550 & CFR 178.3297.
For more information, please call us at 877-236-3539 or contact us here.