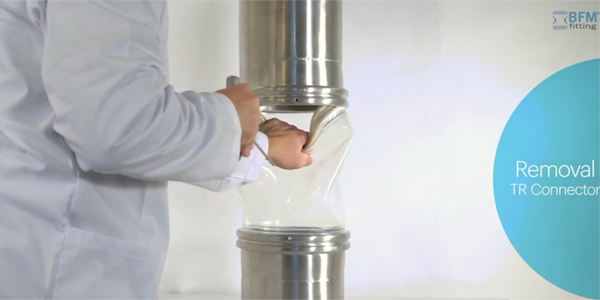 Installing a BFM® fitting Tool Release Sleeve
BFM® fitting TR (Tool Release) connectors have a much firmer snap-band and require a special tool to remove – added protection for staff and better resistance to the effects of vacuum.
The BFM® TR (Tool Release) Connector has been developed for applications where the connector is mounted very close to equipment that is rotating or spinning very fast, providing additional safety for production and maintenance staff. The Snap Ring of the BFM® TR connector is manufactured to have a firmer fit than an a standard connector which also makes it ideal for negative pressure (vacuum) applications.
Watch this installation video to understand just how helpful the Tool Release BFM® fitting sleeve can be.