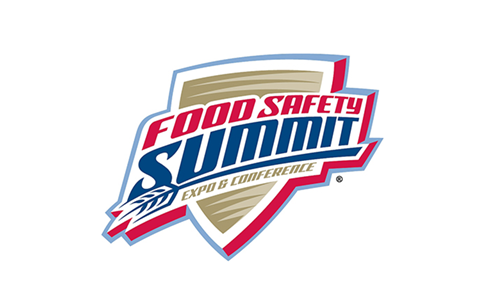 Testing and Validations for Food Safety Magnets
During the recent Pack Expo show in Chicago, Illinois, the Food Safety Summit Resource Center allowed for experts in the field of food safety to speak on hot topics affecting the food industry. Four days were filled with expert presentations including Kevin Baker, director of MAGNATTACK™ Global USA, who spoke to Understanding How We Know If Our Magnets Are Effective.
For those that weren't able to make it to his presentation, Mr. Baker spoke to a few main topics that assist in the understanding of testing and validations for food safety magnets.
Mr. Baker touched on many valuable topics surrounding the importance and use of magnets within your food processing facility.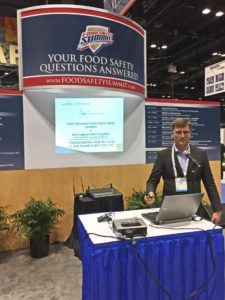 Main topics of discussion in his presentation included:
why magnets are necessary
magnets and their importance
magnet validations to reduce risk
how is the testing done?
pull test vs. gauss meter testing
pull test facts
Throughout the entire presentation, Mr. Baker highlighted not only how magnetic separation is essential to a fully-functioning, safe and sanitary processing facility, but how utilizing them correctly impacts the overall result and management of the risks associated with metal fragment contamination.
"The Food Safety Summit Resource Center was the perfect place for this kind of presentation. As a provider of sanitary magnetic separators, we felt it was important to highlight not only the importance of magnetic separators for food and dairy processing facilities, but also how to know if magnetic separators are performing properly and how to measure their strength," said Mr. Baker.
One of the most difficult elements surrounding magnetic separators is that there is not a standard, regulated way to measure the usefulness and effectiveness of both the magnet rods themselves, and the magnetic separator units as a whole, with a single simple test… there is more to it than that.
"What we really wanted to provide is insight into is the fact that magnet pull strength and magnet gauss testing are simply a means of measuring decline in magnetic strength and not a means of comparing between one magnet brand or another. These devices main use is to detect decline of magnetic strength over time by periodic testing of the same set of magnets. There are many other factors that need to be considered such as the housing design, the magnet rod design, distance between high strength poles, coverage of product to magnet ratio and best practices surrounding the installation and utilization of high strength, properly designed magnetic separators that will ensure and greatly affect effective metal fragment separation efficiency and retention of magnetic strength over time," mentioned Mr. Baker.
"It's so important that the food industry is certain the provider of their magnets has sufficient food industry expertise and knowledge of system processing and current international magnet standards. They therefore can provide metal fragment control solutions rather than just a provider of cataloged conventional magnets that may offer a measure of success or simply compliance," stated Mr. Baker.
MAGNATTACK™ Global partners with AMR, (Active Magnetics Research) to provide HACCP International certified tested magnetic separators for the food, dairy, and other sanitary processing industries and facilities.
Contact Kevin Baker at kevin.baker@magnattackglobal.com to further your discussion regarding magnetic separators and their effectiveness.
PSI serves as a major US distributors for high strength, sanitary MAGNATTACK™ magnetic separators for the food and dairy industries, so email us at sales@powder-solutions.ckstaging.com and we'll help you choose the most effective magnetic separator for your processing facility and separation needs to reduce risks.