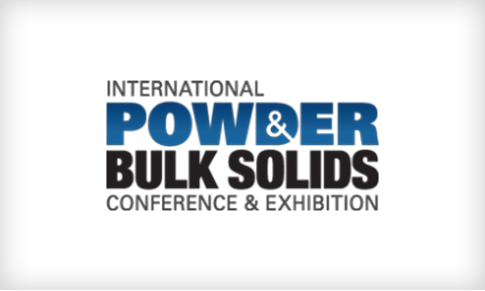 5 Things to See in the PPS Booth at the IPBS Powder Show
In just a few weeks, thousands of powder processing professionals will gather in Rosemont, IL to share ideas and innovations at the 2018 iPBS Powder Show. Powder Process-Solutions plans to exhibit at the bi-annual show in booth #1937 while highlighting their most recent innovations and expertise to the food, dairy and nutritional powder processing industry.
Come April 24th – 26th, 2018, stop by to see us in our booth #1937 to see these five main things in our booth:
PPS Bulk Bag Unloader – One of the feature items in sanitary powder processing systems, the PPS Bulk Bag Unloader, serves as the feature of the show. PPS Bulk Bag Unloaders differ from other designs for many reasons, featuring advanced bag closure devices and liner tensioning systems to efficiently unload your product.
BFM® fitting Flexible Connector – The BFM® fitting flexible connectors travels to another trade show! The flexible sleeve system forever replaces flimsy sleeves held in by hose clamps, and creates a dust-tight, repeatable installation. Innovative new designs plus standard sleeves will both be showcased within the booth.
MAGNATTACK™ Global line of sanitary magnetic separators – When it comes to sanitation and efficiency, MAGNATTACK™ Global has the premium line of magnetic separators. Magnetic separators are designed for easy- cleaning (in the instance of the MAG-RAM™, even self-cleaning), they sport clean welds and strong, 10,000+ gauss RE80™ magnets.
Sanitary System Installation Examples – Once in the booth, visitors can expect to take a few minutes to review some installation examples. Since PPS specializes in custom, sanitary designs, visitors appreciate the opportunity to see their ingenuity in action. A large touchscreen showcases recent projects for idea generation and discussion.
Our System Sales Engineers – A company is nothing without its people. Powder Process-Solutions system sales engineers will all be there to share their expertise, ideas and discuss upcoming projects with attendees. With over 45 years of experience in the sanitary powder processing industry, the engineers are experts in custom, easy-to-clean systems and components.