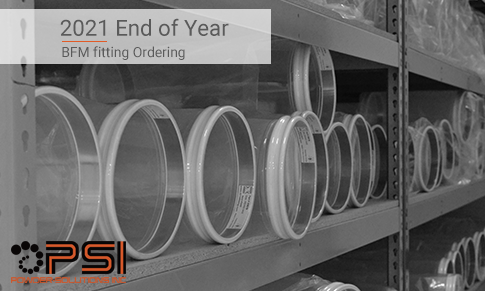 2021 End of Year BFM fitting Ordering
BFM fittings have come to be an integral part of many processing facilities across the US. As with most other industries at this time, ordering product could be problematic this year. In order to keep your facility running smoothly, we encourage all of our customers to plan accordingly for BFM fitting necessary materials.
BFM fitting corporate in New Zealand, where the sleeves and spigots are manufactured, shuts down for a few weeks around the holidays. We share this with all of our customers to plan ahead by getting orders in ASAP, specifically the below listed items:
Sleeves longer than 8″ in length
Sleeves made with Teflon material
Spigots with a support ring design
Sleeves with a tapered design
Any BFM® fittings (standard or specialized) that your plant can't function without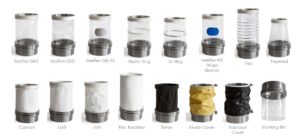 To avoid any delays in production, we encourage all PSI customers to plan ahead for this busy time of year. As always, we will stock standard materials and sizes in both spigots and sleeves in sizes 8″, 10″ and 12″ (along with other various sizes). We continue to be the largest stocking distributor of BFM fittings and hope to be able to facilitate your success as we end the year.
Please fill out the form below if we can help you and we will get back to you within 24 hours. To ensure an on-time delivery of your sleeves as spigots, please plan to order by Friday, November 19th.