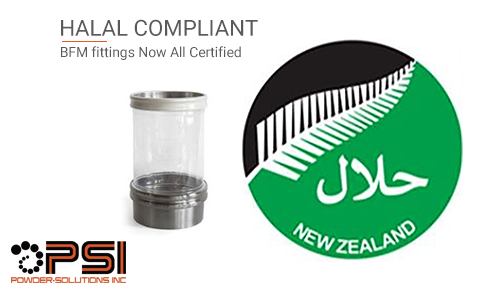 BFM fittings are Halal Certified
We're happy to announce that BFM® fitting products are now all certified as Halal compliant.
Halal Certification for the food and pharmaceutical industry confirms a product fulfills the requirements demanded by the Islamic Law for its consumption by the Muslim population.
Part of this certification requirement for Halal manufacturers means they have to ensure that their products are prepared, processed, transported or stored using appliances or media that are exempt from what is unlawful under Islamic law.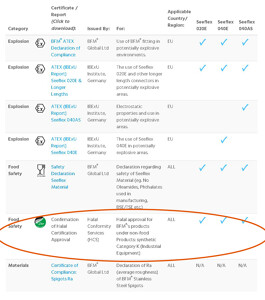 Achieving Halal compliance will continue to expand the use of BFM® fitting products in the food and pharmaceutical industries around the globe.
If you're interested in learning more, please fill out the form below or call us at 612-889-7781 for immediate assistance.