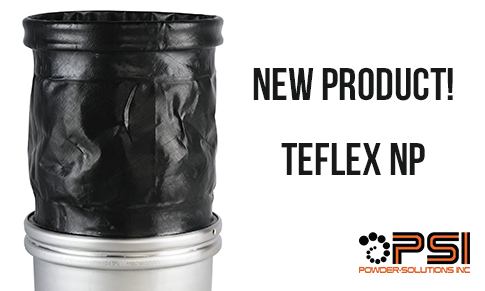 Last year, BFM® fitting announced the release of the new BFM® fitting Teflex NP connector.
The Teflex NP connector is a heat- and chemical-resistant, non-permeable sleeve made from pure PTFE laminate.
Here are a few quick facts about the new sleeve:
Continuous operation up to 572°F with short-term surges up to 600°F
Can be used with products across the full pH scale; caustic and acid products will not affect PTFE
Reduces risk of static build-up; surface resistivity of 106 ohms
Made of food grade materials
Operating pressure of 3 PSI, surge up to 5 PSI*
Teflex NP Sleeve
"Our customers across a wide range of industries have been crying out for a non-permeable, flexible connector option that can handle these kind of extreme conditions," noted BFM® Global's CEO and product inventor Blair McPheat. "It took a lot of development to perfect this product, and we're excited to finally be able to provide a new solution for these challenging processes."
The Teflex NP does not replace the original Teflex, which is still available for purchase. We still recommend the Teflex for situations requiring freedom of movement and permeability, and we now recommend the Teflex NP for higher heat (operating temp of 572°F vs 500°F, surge of 600°F vs 536°F) and chemical resistance only in static installations where non-permeable material is required.
To get more information on pricing and application information, feel free to call us at 952-279-5449 or simply respond to this email.